Multiple registration forms
We are excited to announce the launch of our new multiple registration process for you event! It offers tailored forms and pricing options for various attendee segments, providing a quick and seamless process for all.
There are several benefits of having multiple registration forms for an event:
Capture detailed attendee information. By having different forms for different attendee types (e.g. members vs non-members, students vs professionals, etc.), you can tailor the information you collect for each audience segment. This allows you to gather more relevant details about each attendee.

Simplify the registration process. Separate forms for different types of attendees leads to a more streamlined experience for the user by only presenting fields and options that are relevant to them. This makes the registration process quicker and easier to complete.
For example, you can include the Partner ID field to Partner form only.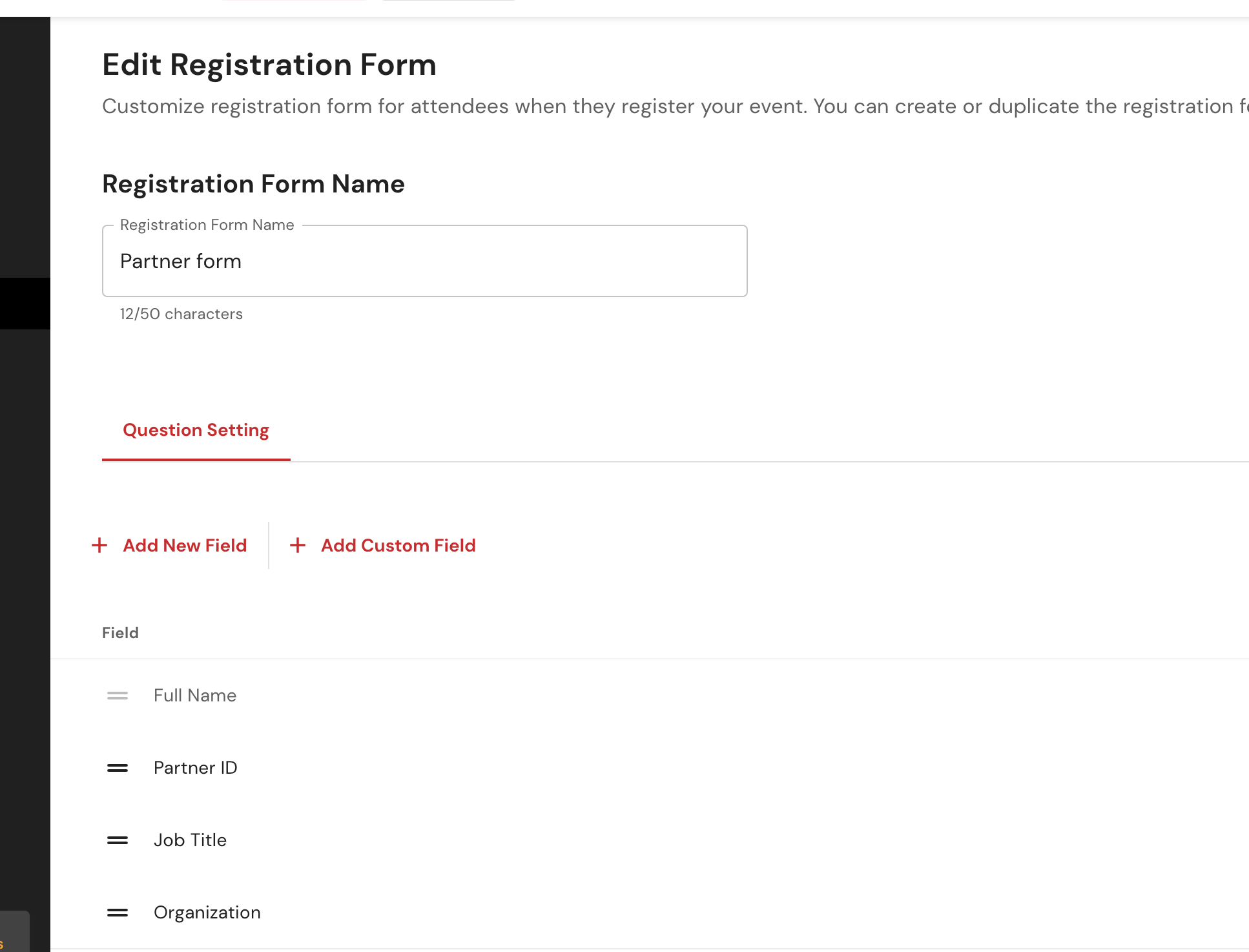 A customized registration form and dedicated registration webpage URL can be created for each attendee segment.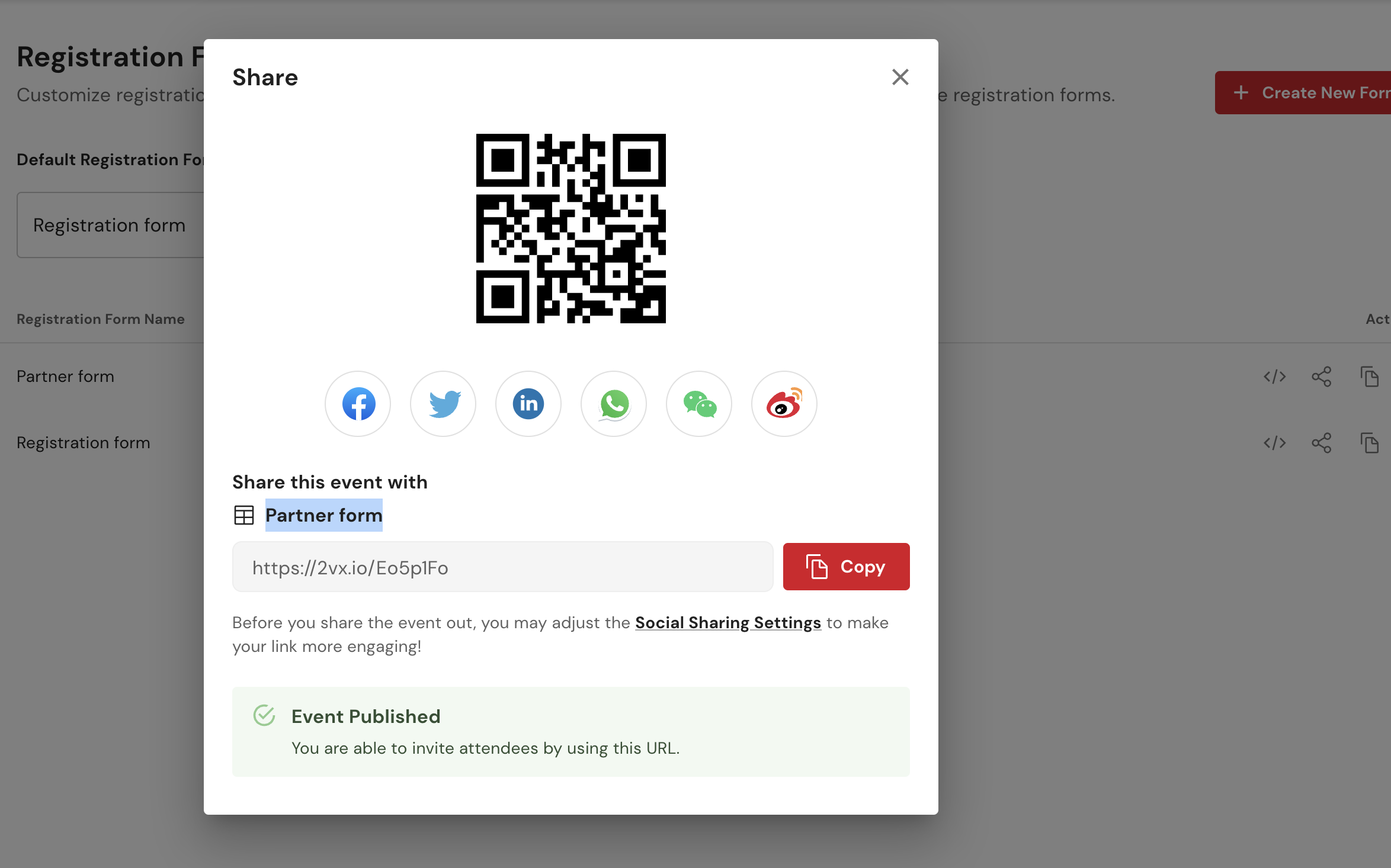 We are gradually rolling out this upgrade to your events. Contact with us (sales@eventx.io) if you would like to try this feature in your event.