We are excited to announce the launch of our new feature that improve funnel conversion to our users.
Auto confirmation and reminder through WhatsApp channel
There are several benefits of using WhatsApp for auto confirmations and reminders from platform registration:
High open rates - WhatsApp messages have very high open rates, often 90% or more. This means your confirmations and reminders are highly likely to be seen by the recipients.

Instant notifications - WhatsApp messages trigger instant notifications on the recipient's phone, so they are aware of the message right away. This allows them to take action quickly based on the confirmation or reminder.

Read receipts - WhatsApp has read receipts, so you know if your message has been read by the recipient. This allows you to potentially follow up if a critical confirmation or reminder goes unread. (This feature will be available in the next phase)

Cost effective - Using WhatsApp for notifications is very cost effective compared to SMS. WhatsApp messages are free, so it reduces operational costs.

Two-way communication - WhatsApp supports two-way messaging so recipients can easily respond to a confirmation or reminder. They can ask any follow up questions or provide feedback easily through the same WhatsApp channel. (This feature will be available in the next phase)

Works on all devices - WhatsApp works on all major mobile platforms as well as desktop. So your messages will reach the recipients regardless of what device they use.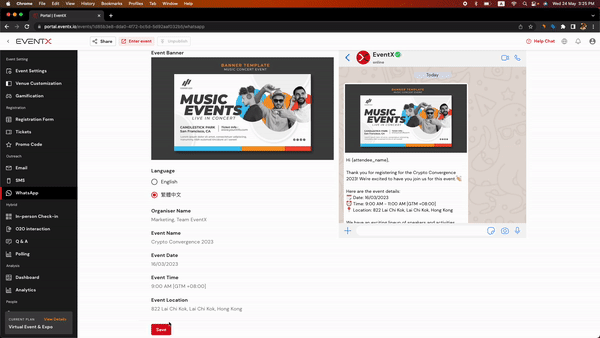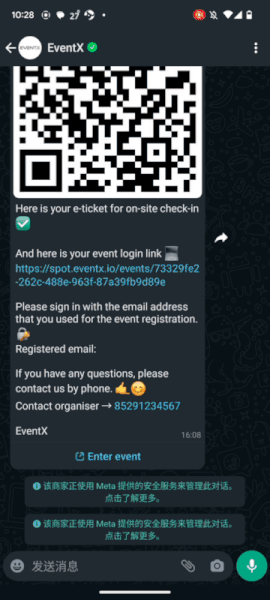 This video shows how the flow looks on the attendee side.
Get in contact with our event experts at sales@eventx.io for guidance on how this capability may be tailored to match your event goals.
Email module
Statistics
Better campaign metrics shown on the email campaign. Total number of recipients, number of delivered, opened and clicked will be shown on each email campaign
Email unsubscribe
We are launching an "Unsubscribe" feature for our email campaign. This will allow recipients to opt out of receiving future emails from your event automatically, in order to comply with local privacy laws.
There will be an "Unsubscribe" link at the bottom of all campaign emails.

Clicking on this link will take the recipient to an Unsubscribe confirmation page.

Event organiser may remove the the EventX Unsubscribe block and use your own unsubscribe handling
This new feature provides email recipients full control and flexibility over the emails they receive from your event. It is part of our ongoing effort to provide a great experience for your event contacts.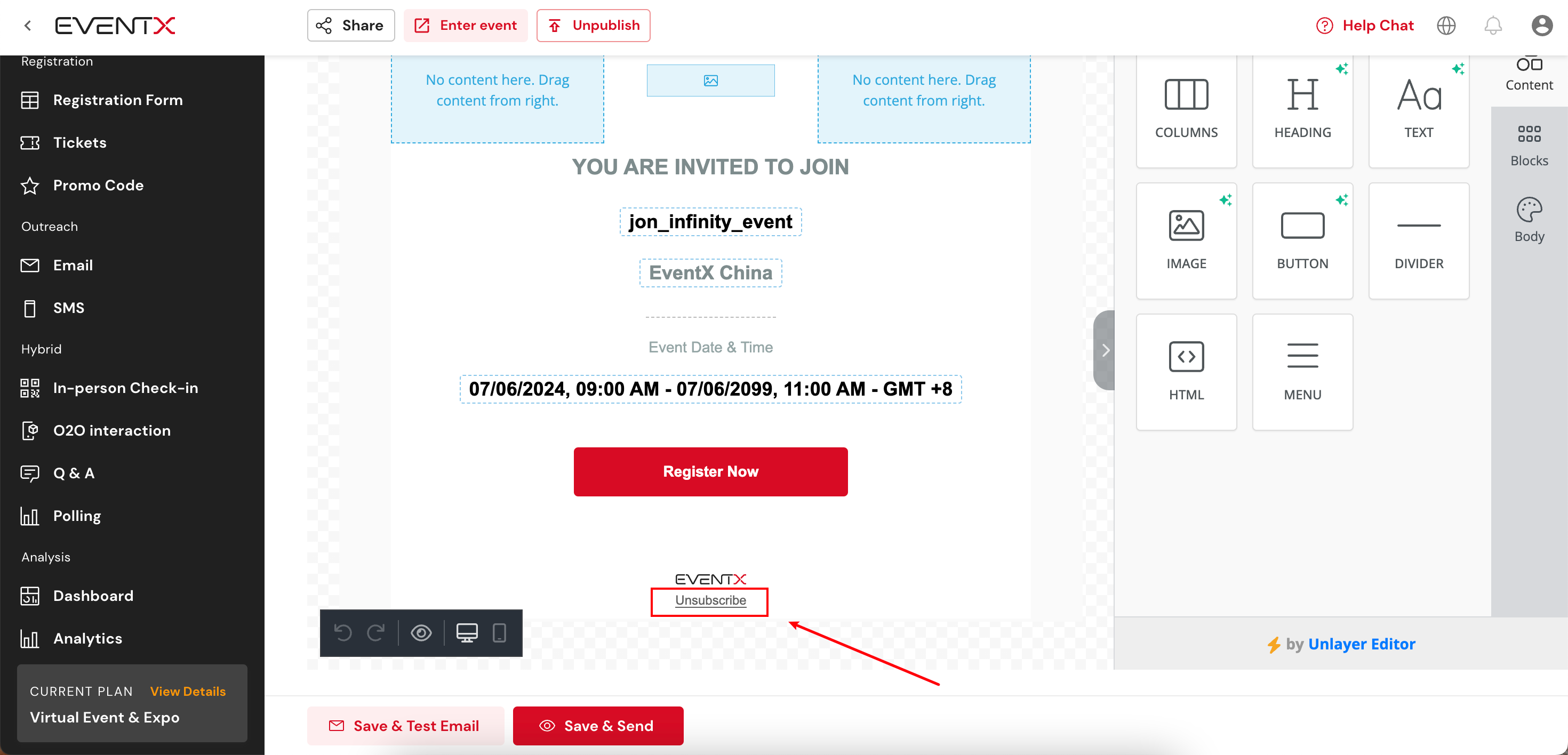 .